Non-metallic materials Laboratory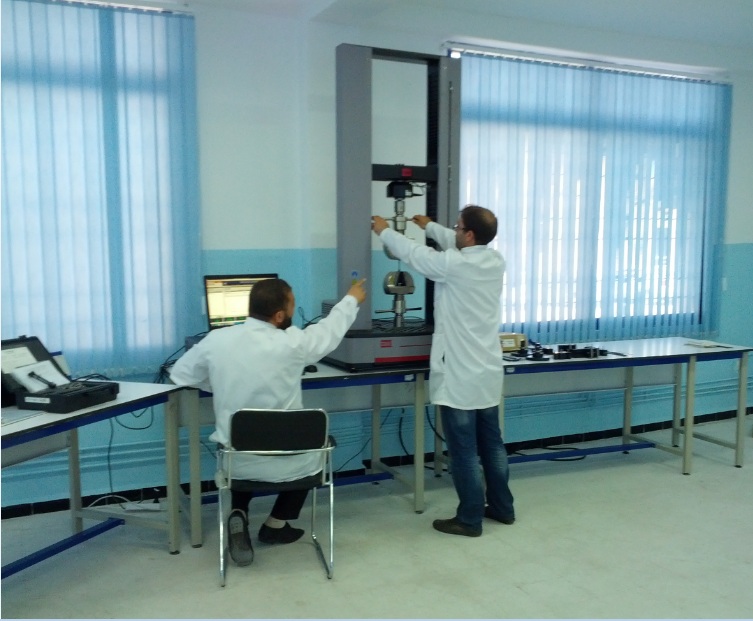 Presentation :
Non-metallic Materials Laboratory's mission is to study the behavior of non-metallic materials; ceramics, polymers and composites.
In this laboratory, the following tests are realized:
Tensile testing
Compression testing
Three-point bending testing
Hardness Testing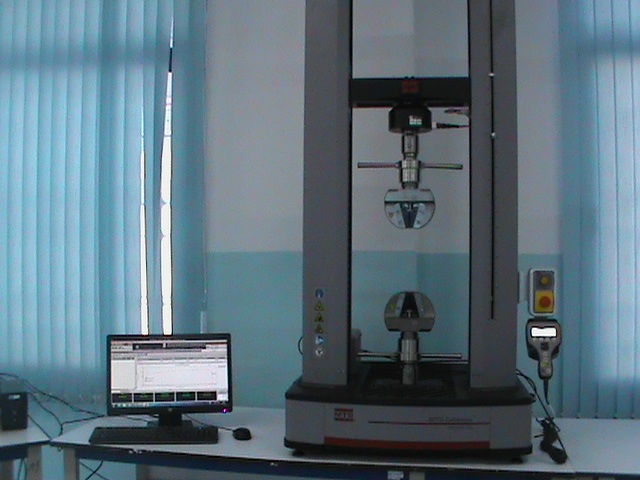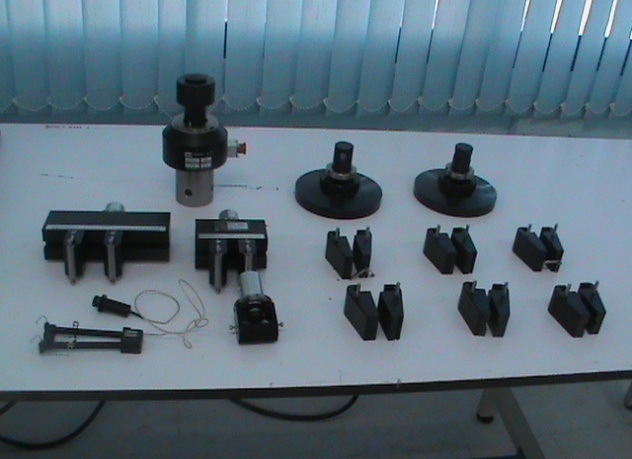 Universal mechanical testing machine MTS 43 / Machine accessories "MTS 43"

The tensile testing
The tensile testing is the most common. It consists of subjecting the specimen to a tensile force and measuring the elongation corresponding to the applied load. The test is then carried out in three phases: the elastic deformation, plastic deformation and the breaking of the piece.
Compression testing
The same equipment is used to perform compression tests. Clamping accessories are replaced by the compression tools (the compression plates).
Three-point bending testing
As for this test, it can be considered as rather special compression test. In this case, the piece does not take support on a tray in the center of application of the load, but off-center support forming a bending bench. Instead of measuring the elongation of the piece, as in the case of a tensile testing, we measure the deformation (or arrow) corresponding to the applied load.


Tensile testing / compression testing / three point bending testing

Software :
The software TestSuit has several models of available methods. Models in the menu "general tests" provide a starting point in the configuration of test methods that are consistent with our testing needs. The overall model test is composed of three specific categories of tests:
MTS traction ;
MTS compression ;
MTS Flexion.
Hardness Testing :
The hardness tester (durometre) is an instrument used to measure the surface hardness of materials.
We have the INNOVATEST hardness tester used to determine the hardness of materials, the durometre shows the hardness in Rockwell, Vickers HV, Brinell HB. With this durometre, it is possible to assess quickly and accurately the surface hardness of metallic and non-metallic materials such as steel, aluminum, copper and bronze alloys, and composite materials..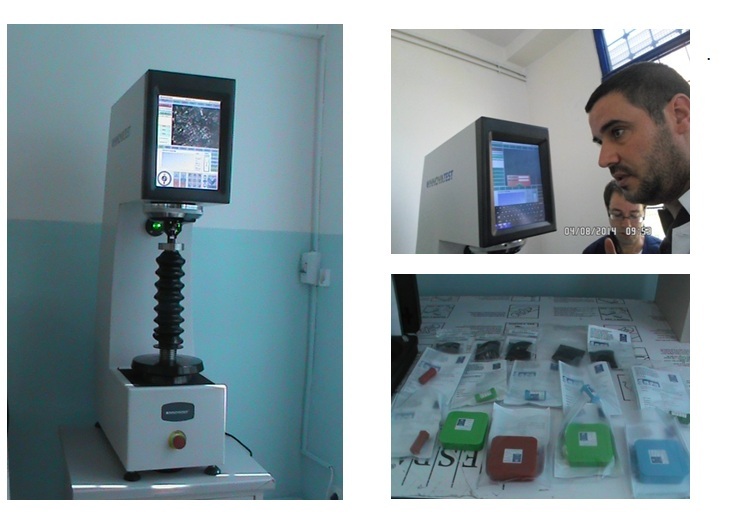 The hardness tester / the hardness tester accessories